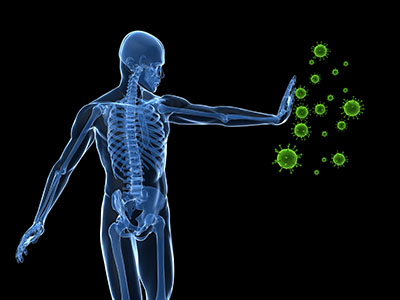 COVID-19 brings immediate attention to the importance of a healthy resilient immune system.
We know that individuals with preexisting medical issues are at the greatest risk of COVID-19 and other SARS-CoV-2 infections. They have greater complications, poorer outcomes, and increased mortality (death) risk. Understanding COVID-19 entails a depth of knowledge in the role of innate immune system and the NLRP3 inflammasome, the response of the immune system to these infections (cytokine storm) and balancing and promoting products of our immune system such as Natural Killer Cells.
Negative influences on the immune system
A Standard American Diet
Obesity
Stressors (emotional and physical)
Sleep disruption
Lack or regular exercise
Environmental chemical exposure (pesticides, heavy metals, chemicals found personal care products, cleaning products, water, etc.)
Medical issues like diabetes, hypertension, cholesterol, metabolic syndrome, asthma, autoimmune, and natural aging.
Immune-depleting exposures to bacteria, viruses, mold exposure, Lyme, and other tick-related diseases.
Disruption of the GUT Biome
Current immunity is composed of the individual history, genetic makeup, as well as current environmental and lifestyle factors.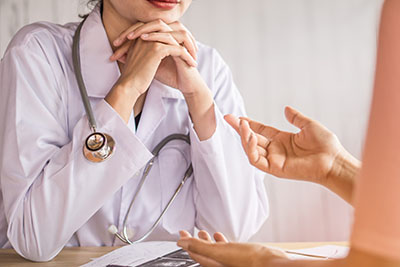 Navigating the multitude of nutraceuticals and herbs can be overwhelming. Patients wonder what specific botanical agents support the immune. Are they safe? Can they be used in combination with medications and other nutraceuticals?
Functional Medicine providers are specifically trained to understand the various nutraceutical and botanical agents that support the immune system. As a network of Functional Medicine providers, we understand and embrace the importance of continual, in-depth review of studies of these agents.
The Functional Medicine approach is about YOUR effective personalized plan to boost immune resiliency and includes:
A thorough review of your personal health history including past potential chemical, bacterial and biotoxin exposures, past illness, life stressors etc.
Assessment and optimization of your current health status, disease states, and comorbidities.
Development of a plan to modify lifestyle influences such as diet, exercise, stress, sleep, and GUT Biome health.
Personalized recommendations for nutraceuticals and botanicals to support immune health.
---
Our Location
Innovative Health LLC
111 Fountains Blvd
Madison, MS 39110
Phone: (769) 241-3447